Francois says "Au revoir" – Tulas say "Merci!"
So, here we are.
After more than 10 years, and almost 150 concerts together, the musical paths of Francois and TulaTroubles will separate.
What can we say? We met when he wasn't yet 20 years old, now he is a man in his thirties (an AWESOME man, and VERY FIT, like you can see HERE) . We spent the best time of our lives together, we learned German together (ok, maybe not the best idea), we learned a lot of other things together, and most of all: WE HAD LOTS OF FUN. We are so grateful and honored of everything he gave us! But time changes things, and it can be difficult to keep "reinventing" ourselves again and again. And 10 years are probably a good point to make a cut.
Here are the goodbye-words of Francois:
Dear Tulas
"Dear Tula Troubles community,
It is never easy to take a decision to move on with your life and leave behind a big chunk of what made you who you are today.
As some of you might have already noticed or heard, I decided to leave the band after almost 10 years of lead singing.
Those 10 years were full of surprises, life-changing decisions and experiences. Some of you recognized that I took big turns and changed my path and mindset quite a lot. Unfortunately, my life expectations took a direction that doesn't fit with Tula Troubles musical journey anymore.
It has always been an absolute pleasure to share so many great experiences with each of the Tulas and they all deserve a lot more. I will always be grateful for what this adventure brought me and how it made me who I am today.
I want to thank all of you for your kind words and trust over the years. If you want to keep in touch, feel free to follow me on social media and see what I'm up to.
Thank you all,
Lots of xoxo
Francois"
One thing is sure
But one thing is sure: one can leave a band, but no one can leave a family! Like for other historical ex-Tulas, such as Engin "NeGo" and Ivo "Chivito" Marquart, we will stay friends, keep in touch – and we promise to have some "revival" concert together from time to time (like the one on Aug 28th in Landshut,  with both Francois and Engin).
Francois will be our first fan, and we will be the biggest fans of his solo projects. You can follow him on facebook,  on instagram, and on his web page.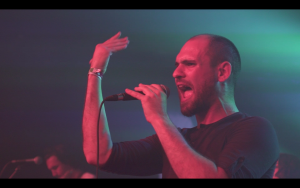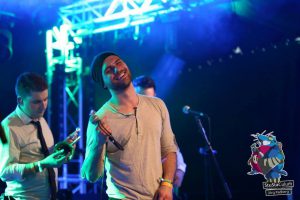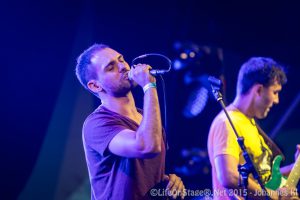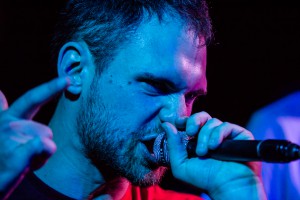 What happens now?
The question is: is it possible to replace Francois? We think it's not. For this reason we decided to try with something new, instead of looking for a "replacement".
So, in this summer 2019, a frontwoman is leading us on the stage. She has a metal background, comes from Spain, and is no native French-speaker. This means that we are adapting our songs, our texts, and the way we perform. But we think that the work is worth it, so far.
We think that she – Mery "Rockarebel" – is a true force of the nature, with an incredible power, and we are looking forward to performing with her in Munich city center  –  in a double-date on September 6th + 7th.
Keep on rockin'!